PLANNING
Designing is the only time where I can say I'm organised. I like to work out what needs to be done and I have more notebooks than I know what to do with.
Below is my checklist for this project, including things to remember along the way.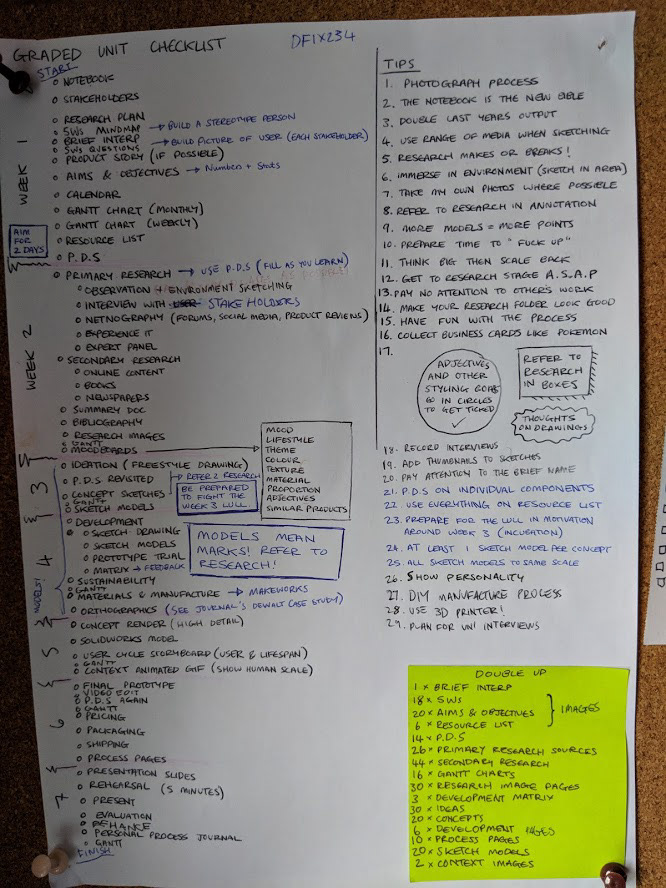 RESEARCH
In my opinion, research is the best part to any brief. It forces you to explore new ideas, meet new people, visit new places. This project accomplished all of the above.
THE BIKE TRAILER
The bratwurst vending cart had to be pulled on a Carry Freedom bike trailer, which as a class we managed to source and attach it to a bike to get an understanding of the product.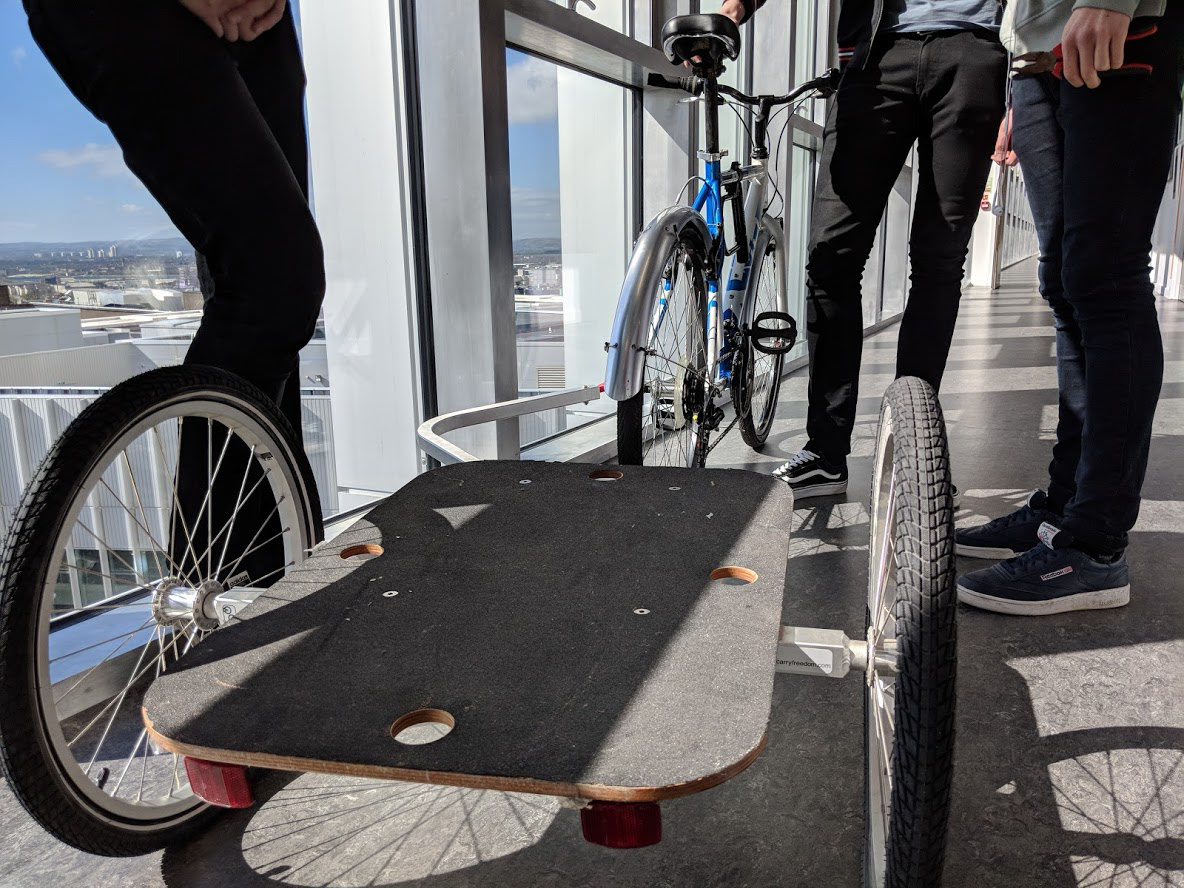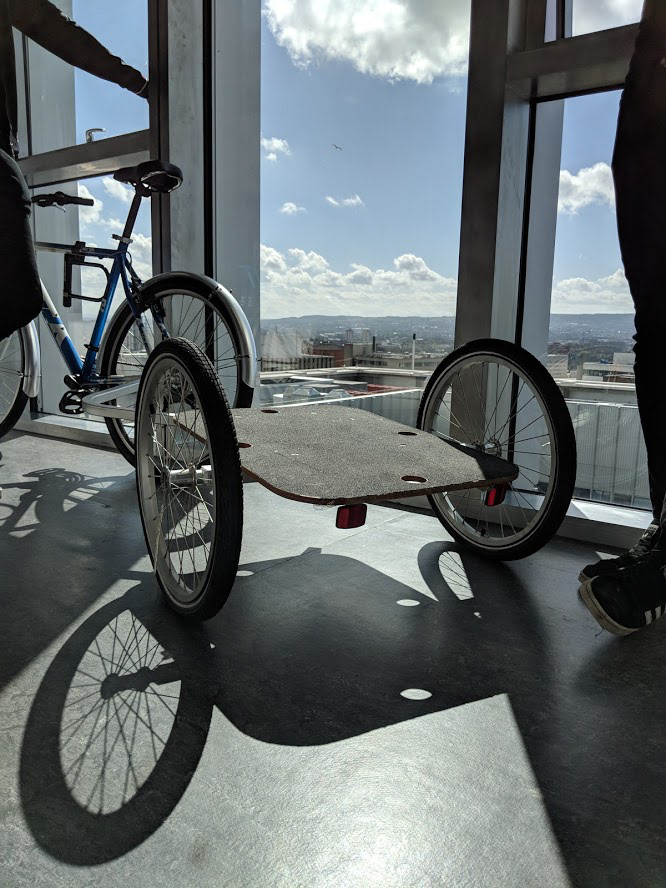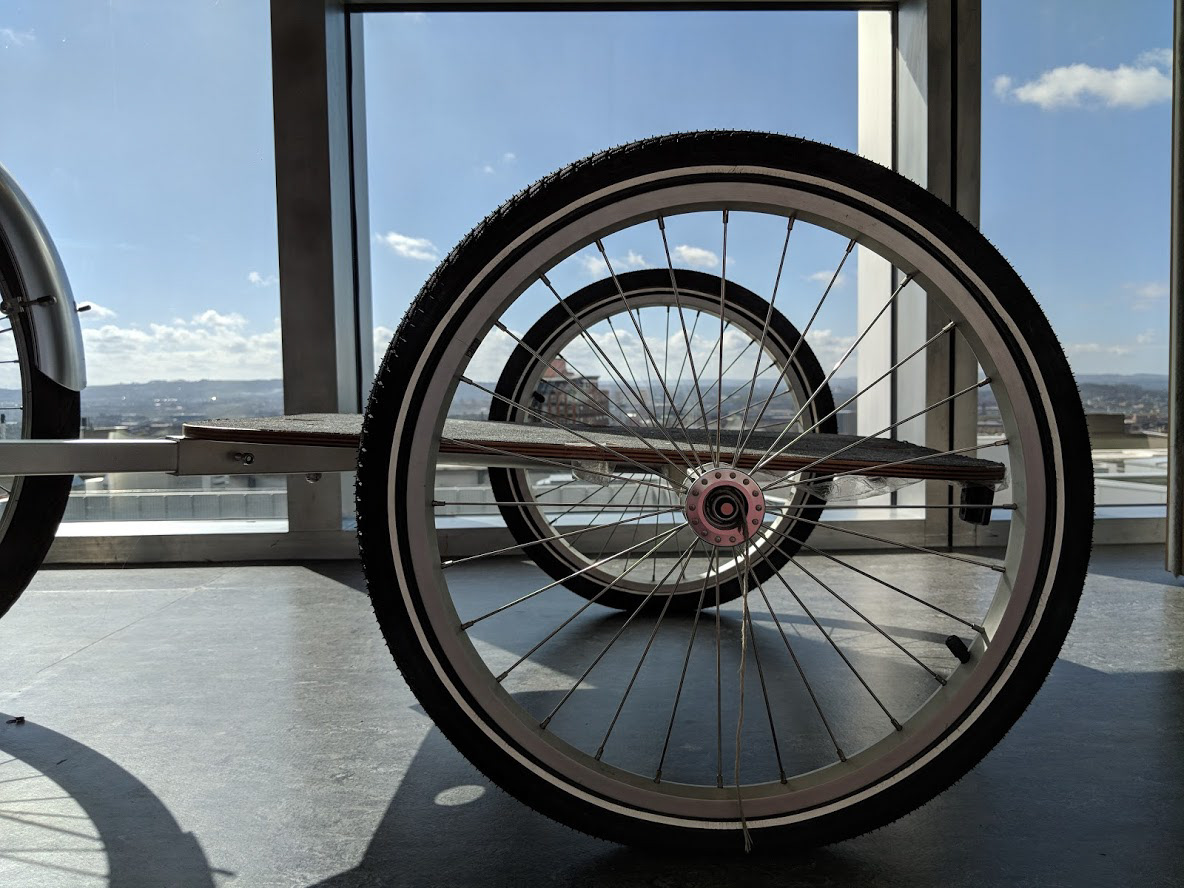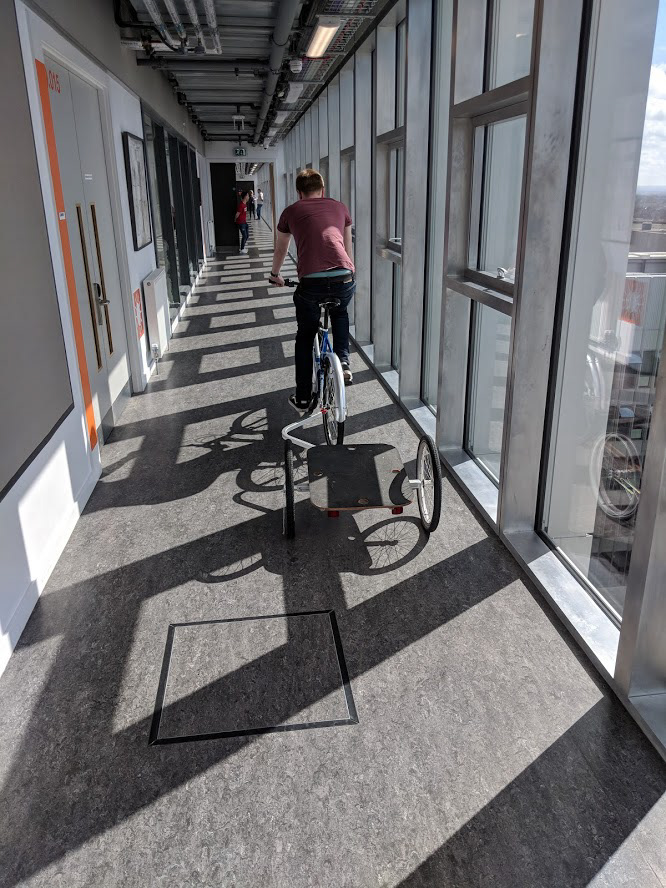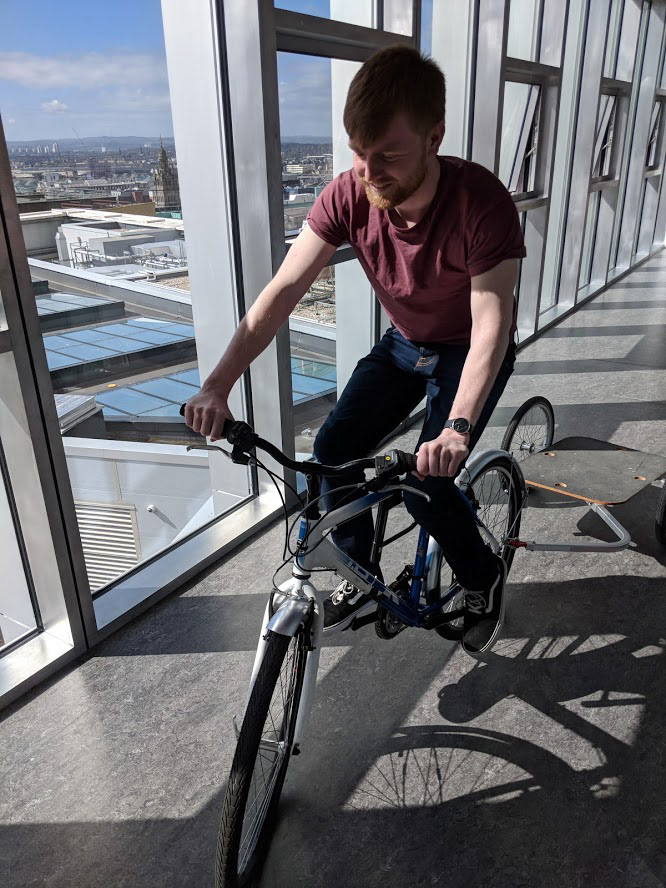 STREET VENDING
To get an understanding of the logistics of running a street vending cart I visited several places across the Glasgow area such as Platform, Big Feed and German themed restaurants and bars.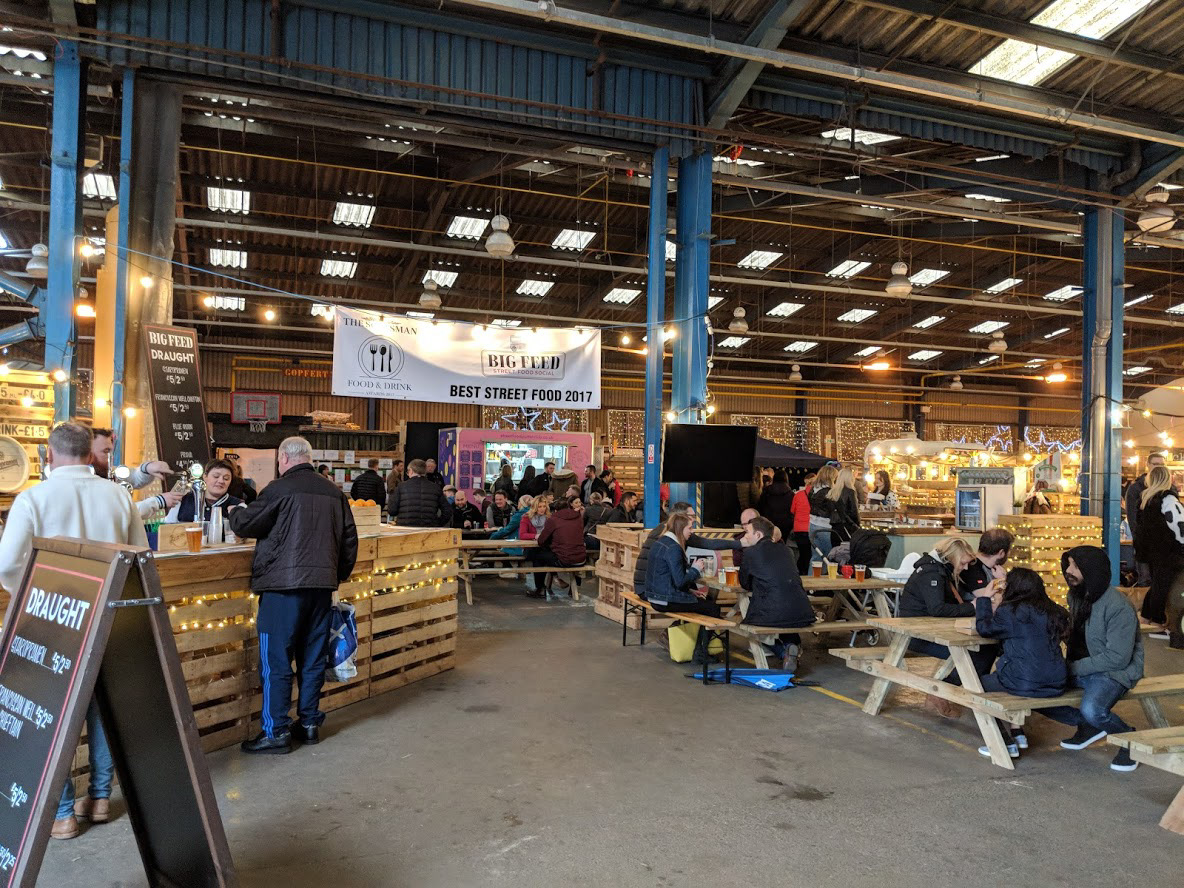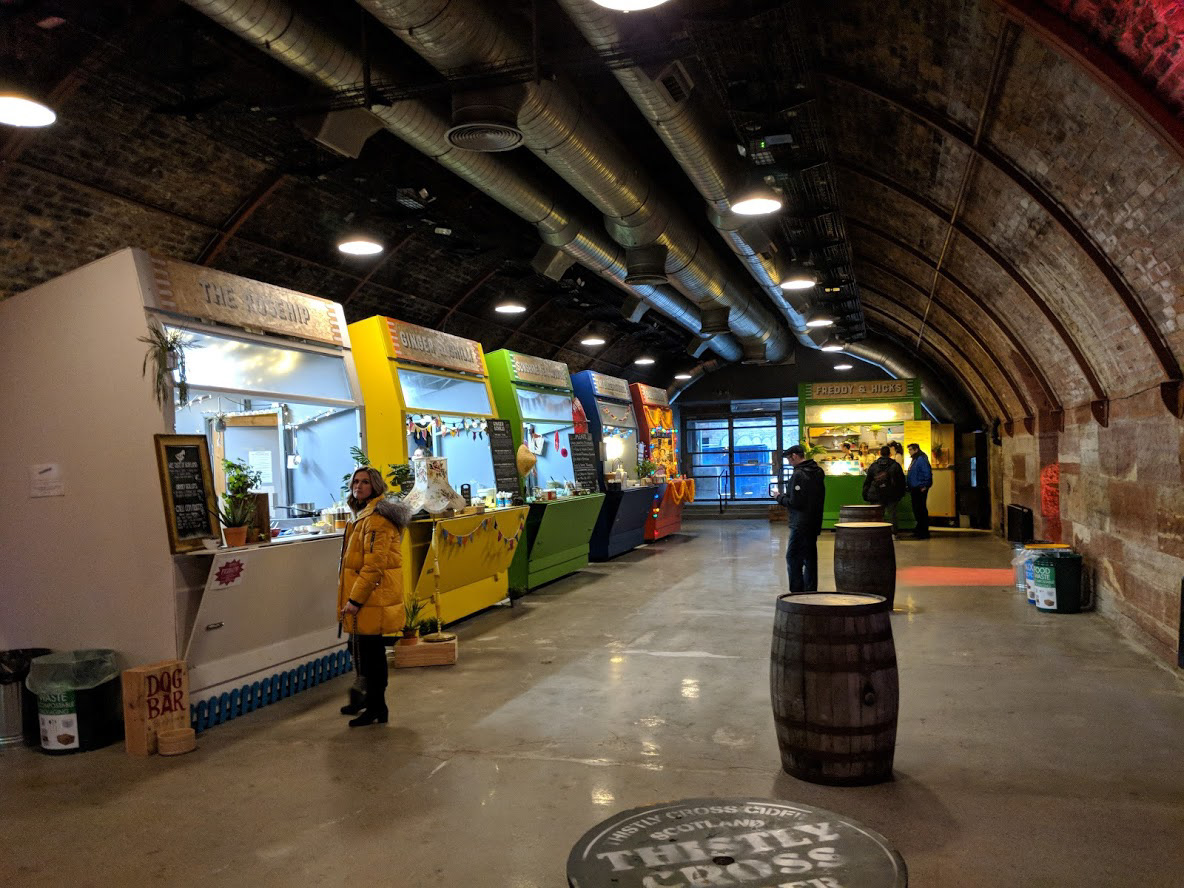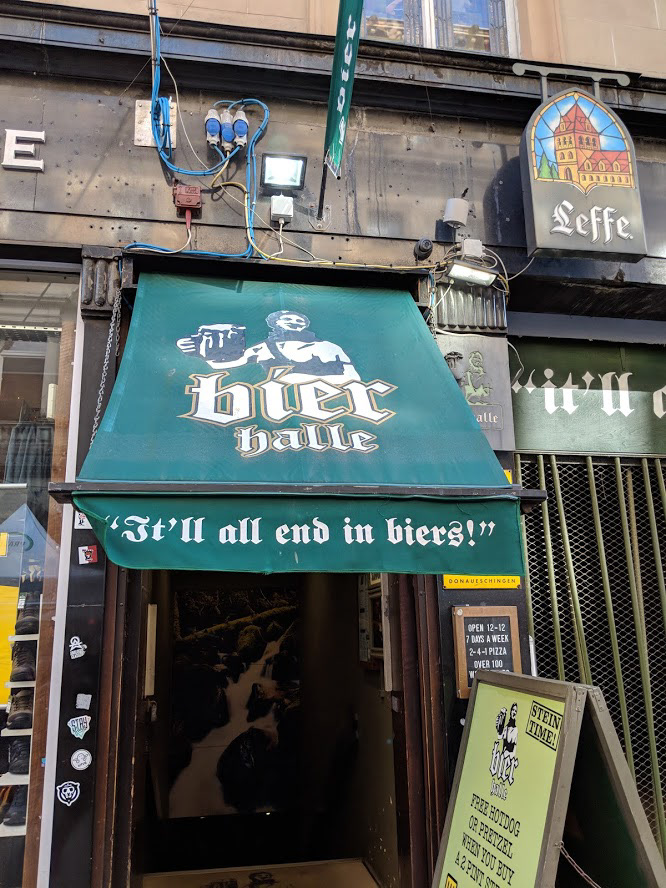 When I mentioned at the start that this project took me on an adventure I wasn't joking. Fortunate enough to bag a cheap Ryanair flight, me and a group of others from college went to Berlin to find out as much as we could about Currywurst.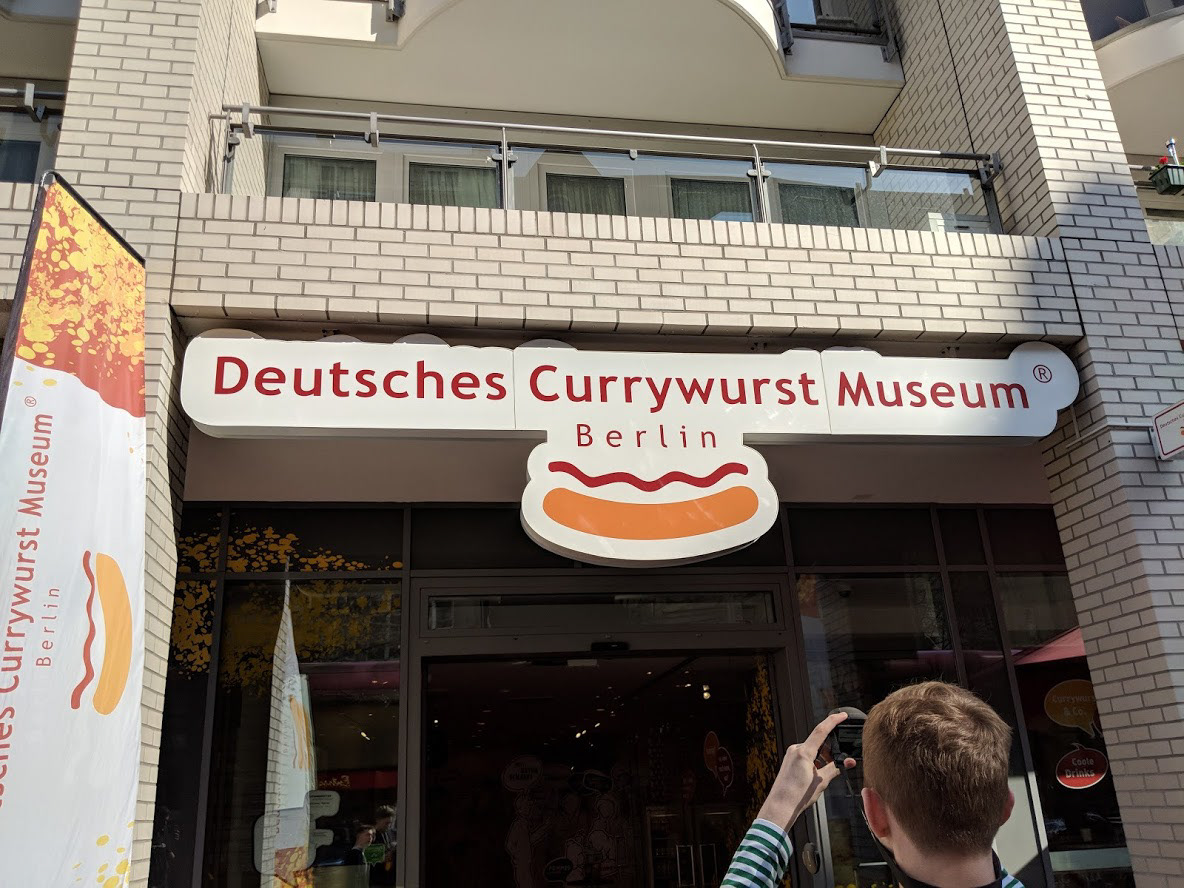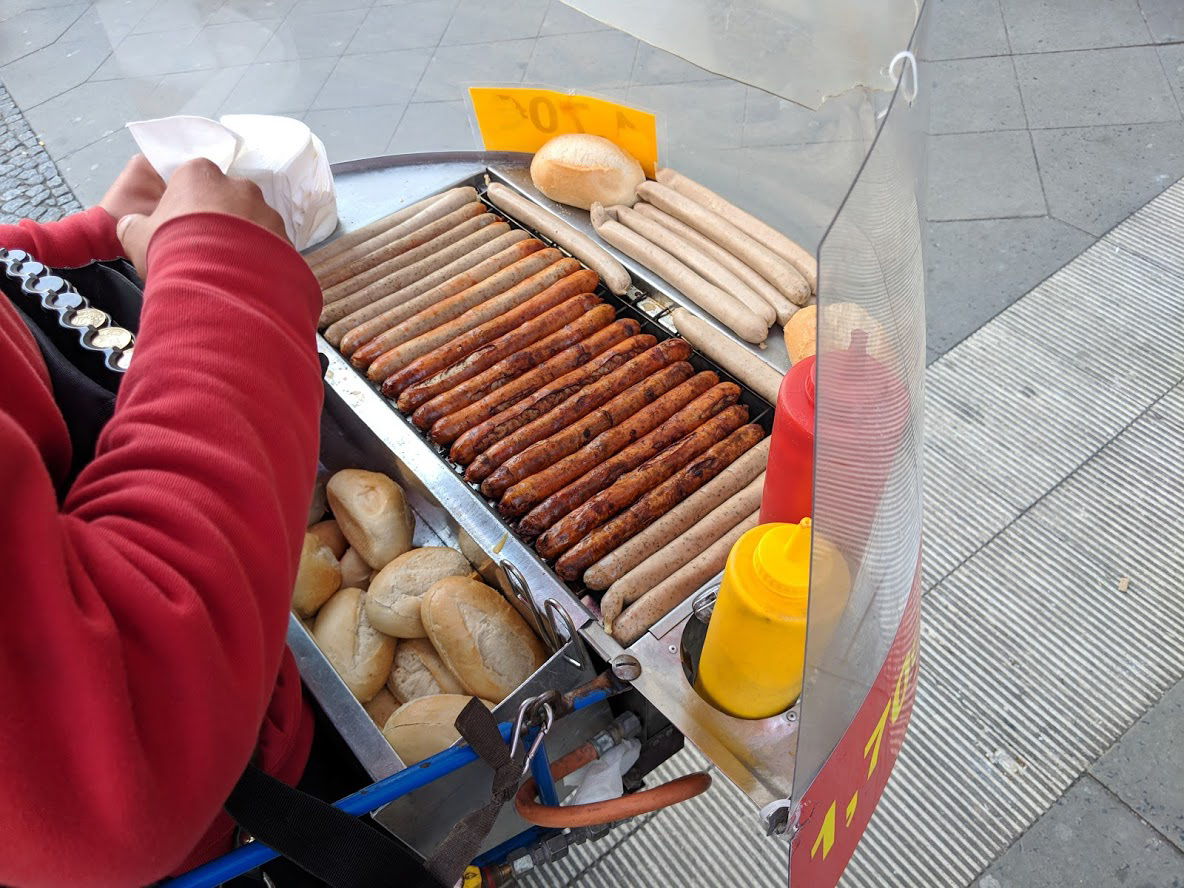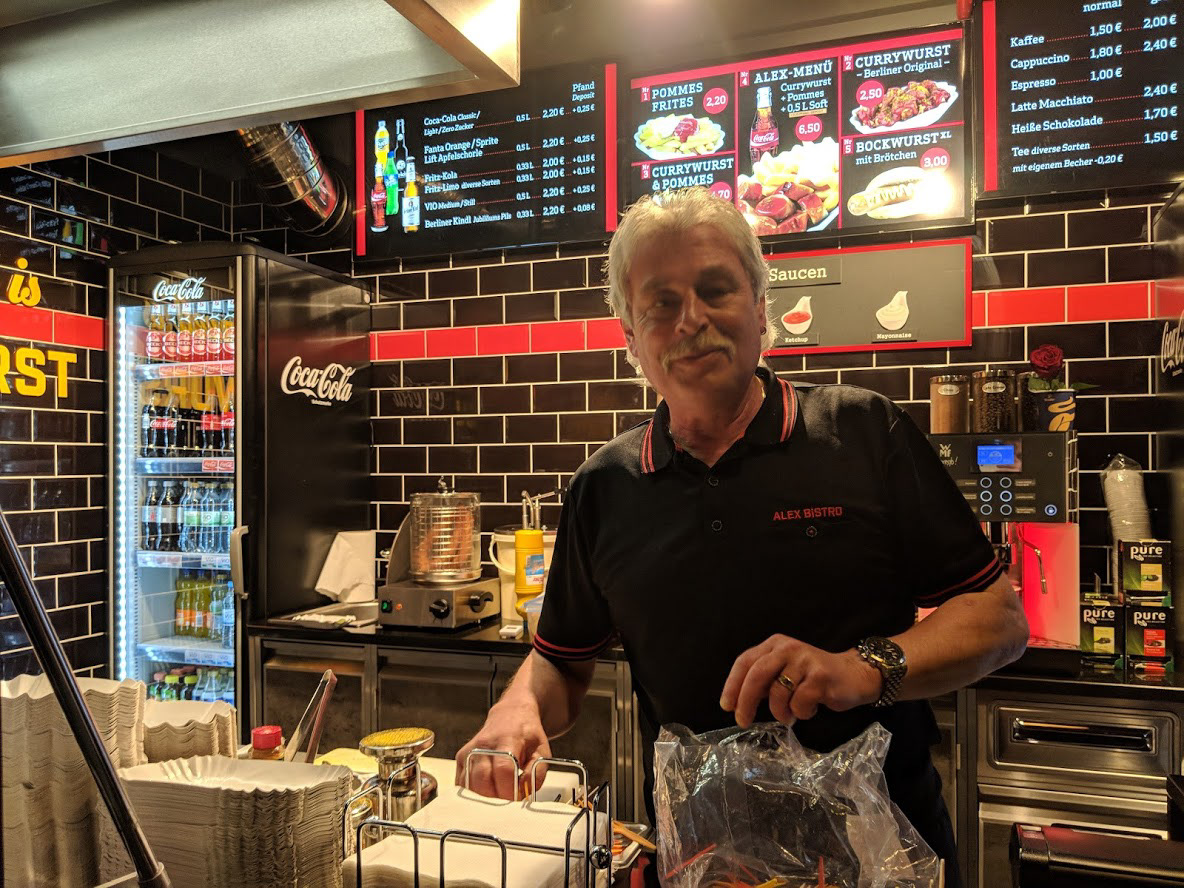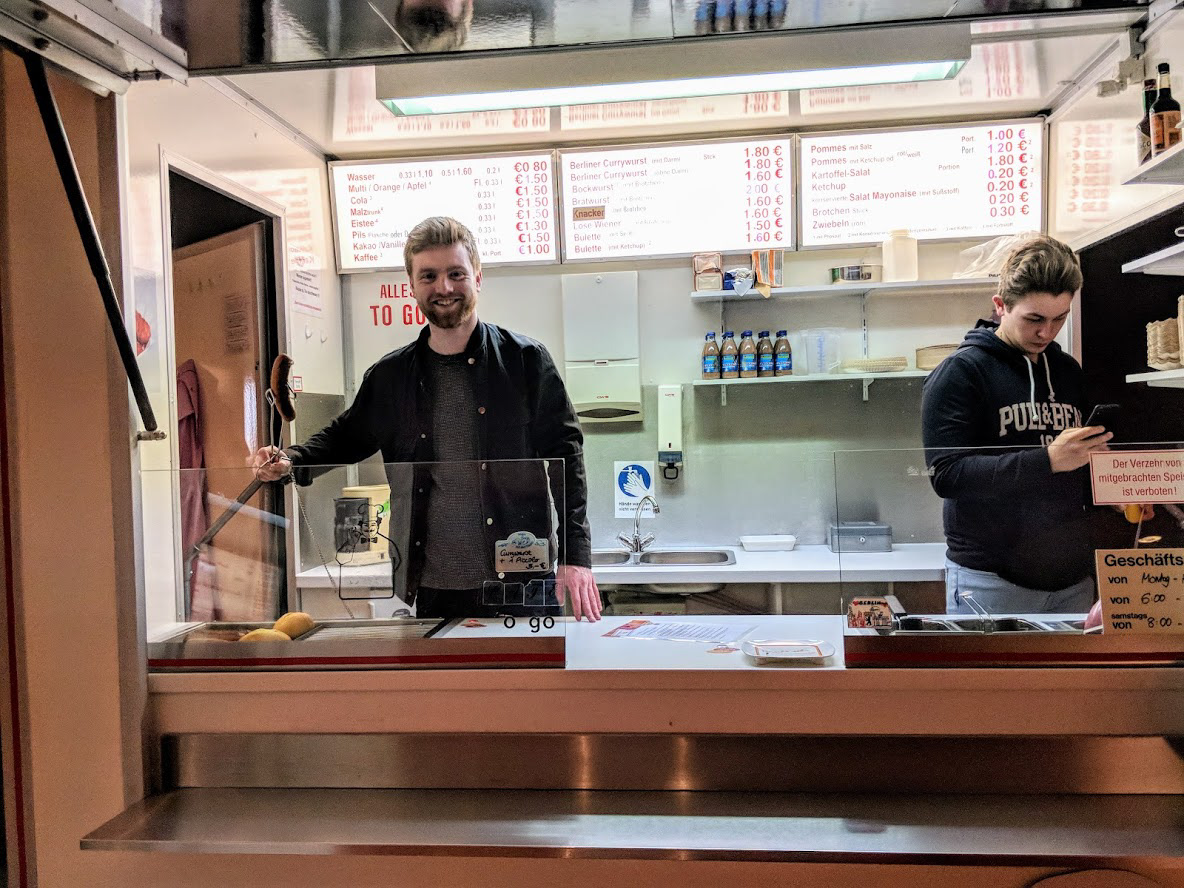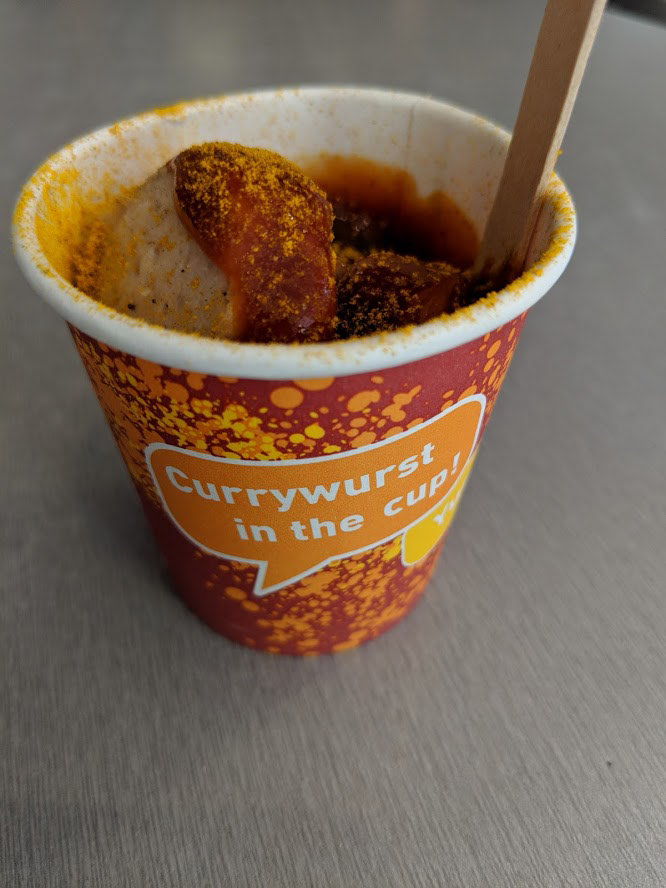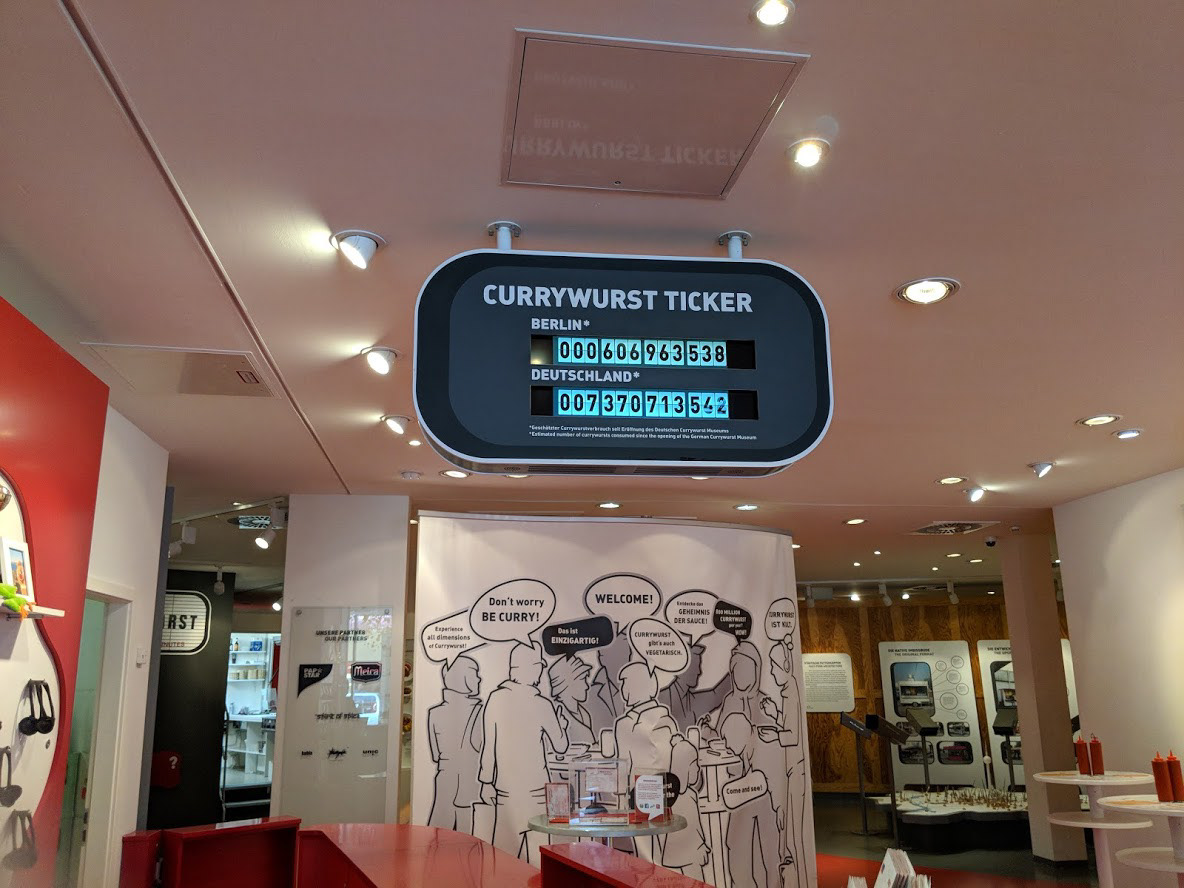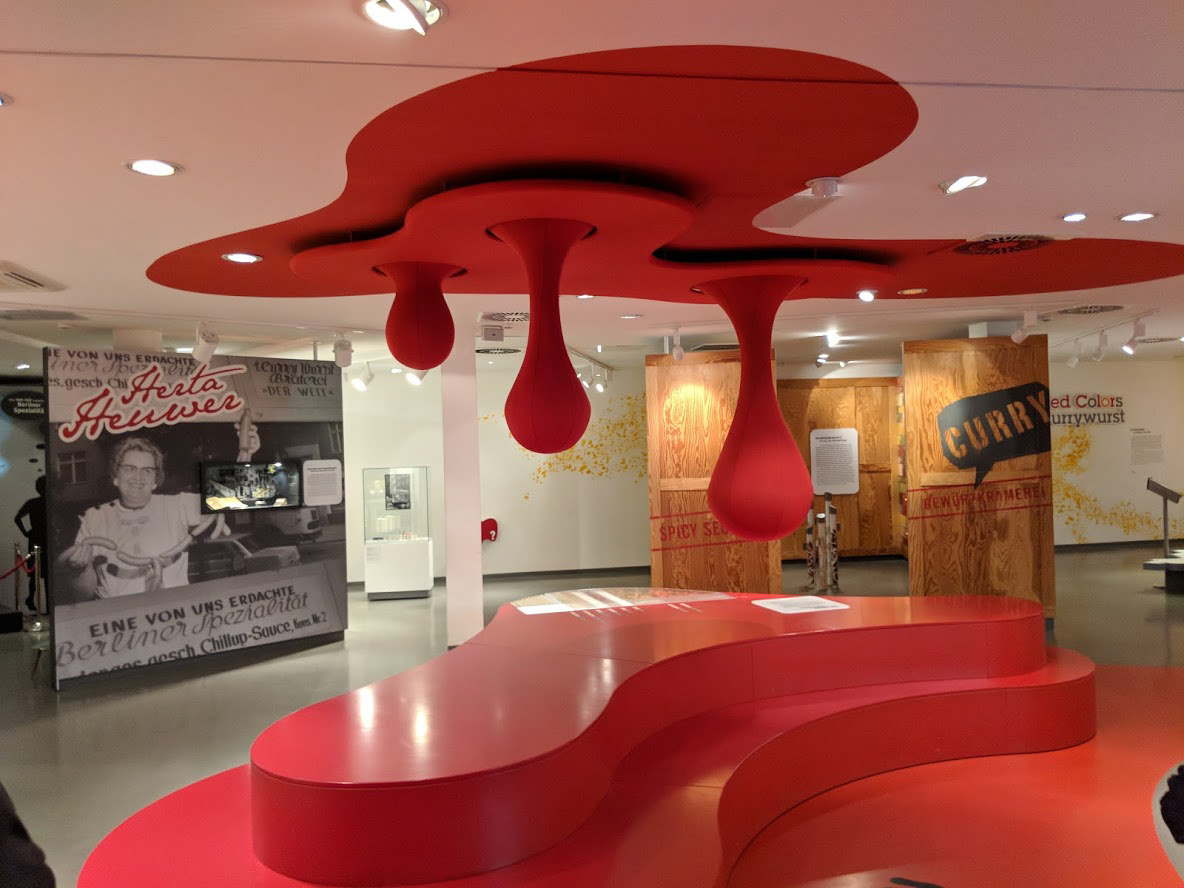 SKETCHING & PROTOTYPING
Starting with Ideation, I'll draw as many ideas as I can. Normally I'll have a number I'm aiming for or a number of pages and just draw as much as I can without judging my ideas too much. 
From a large collection of ideas, I'll flesh out my stronger ideas with quick scale prototypes and more sketches of my idea from different views, making changes to make it more viable.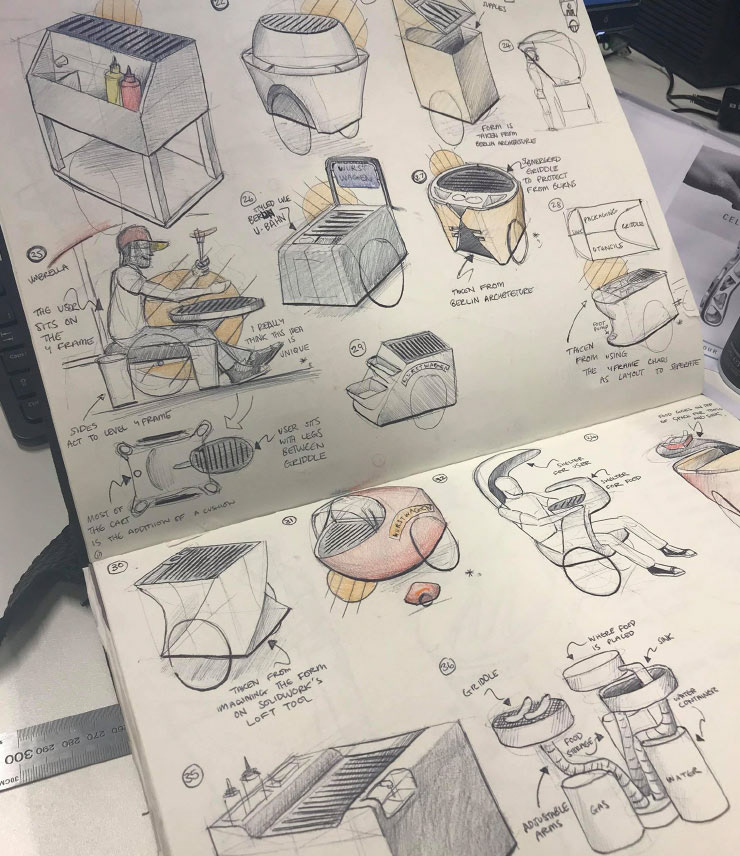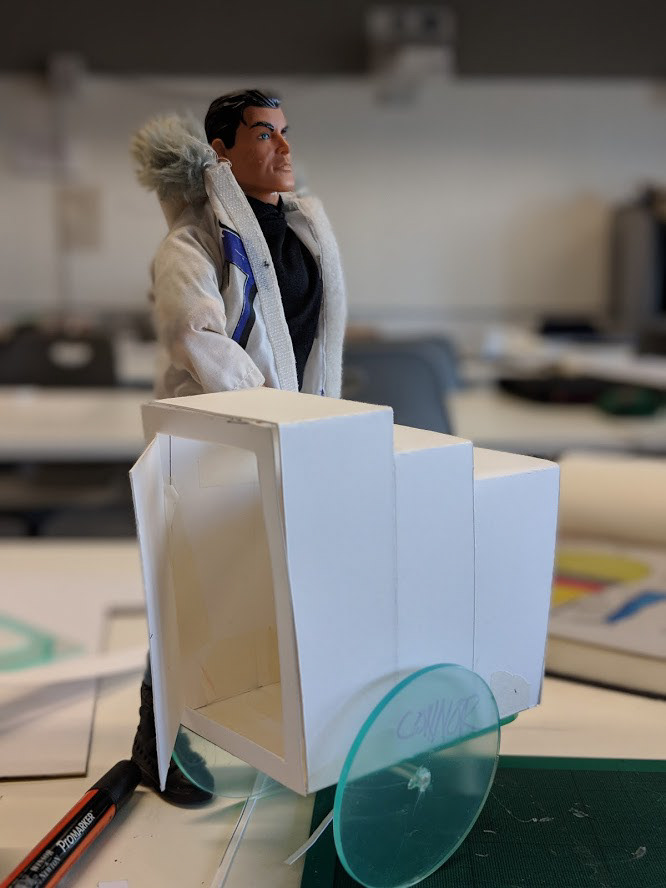 DEVELOPMENT
From research I knew what the vending cart needed such as gas cannisters, storage, water waste, etc. and had sizes for each. 
I printed out the Carry Freedom trailer orthographic at 1:10 scale and drew my ideas over the top so I could have a more accurate sense of scale. From there I could make more prototypes to scale from card and make any changes to suit the design.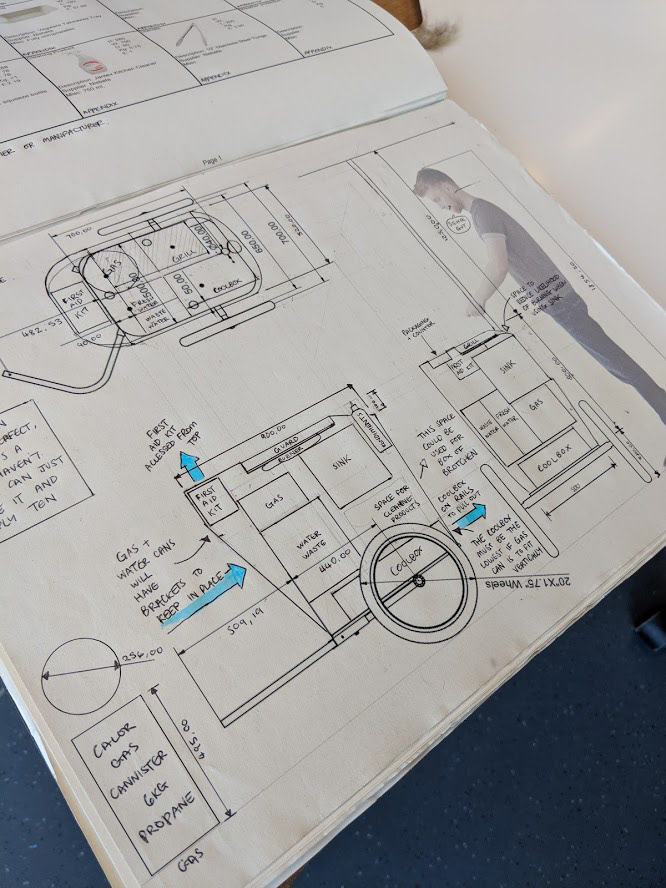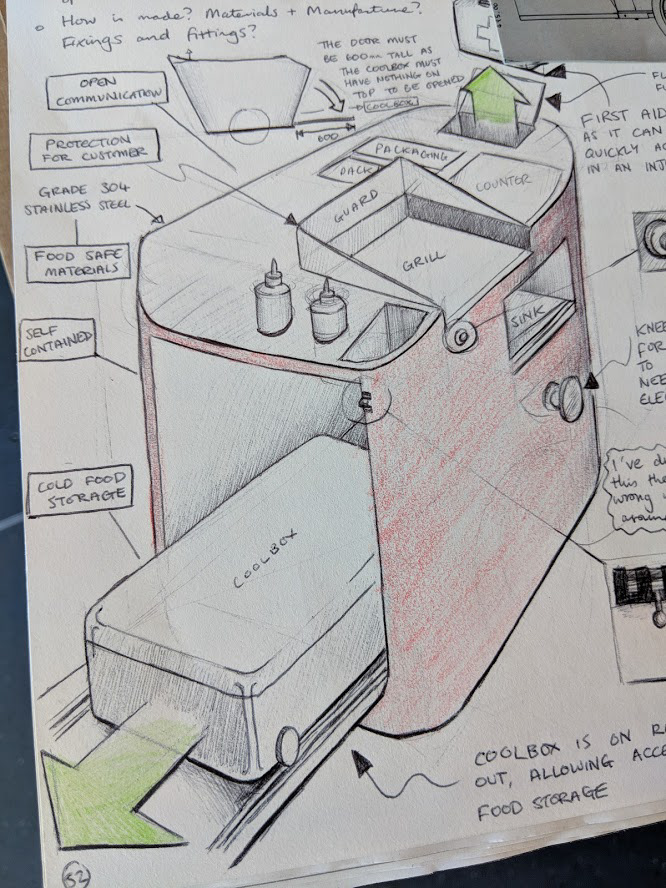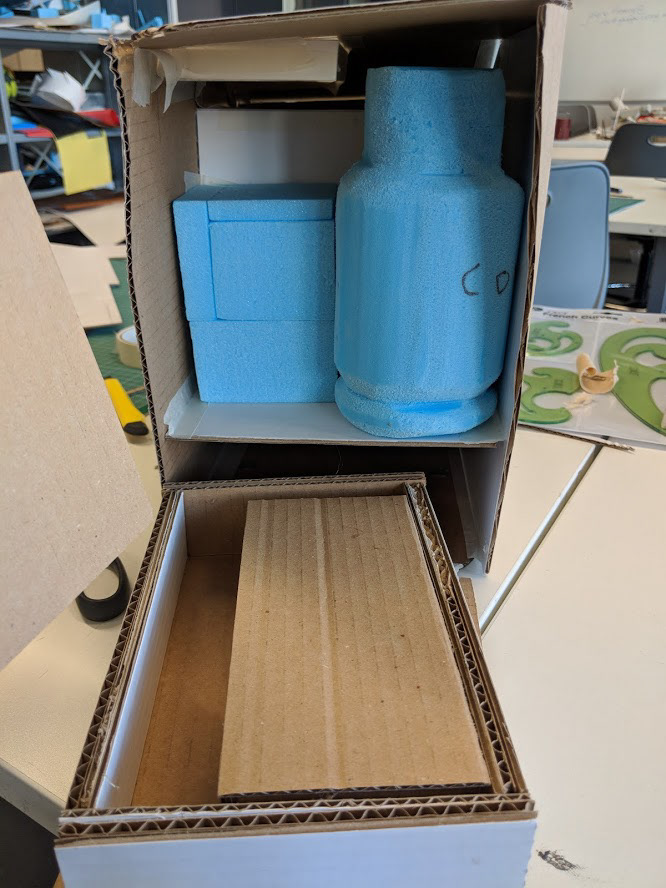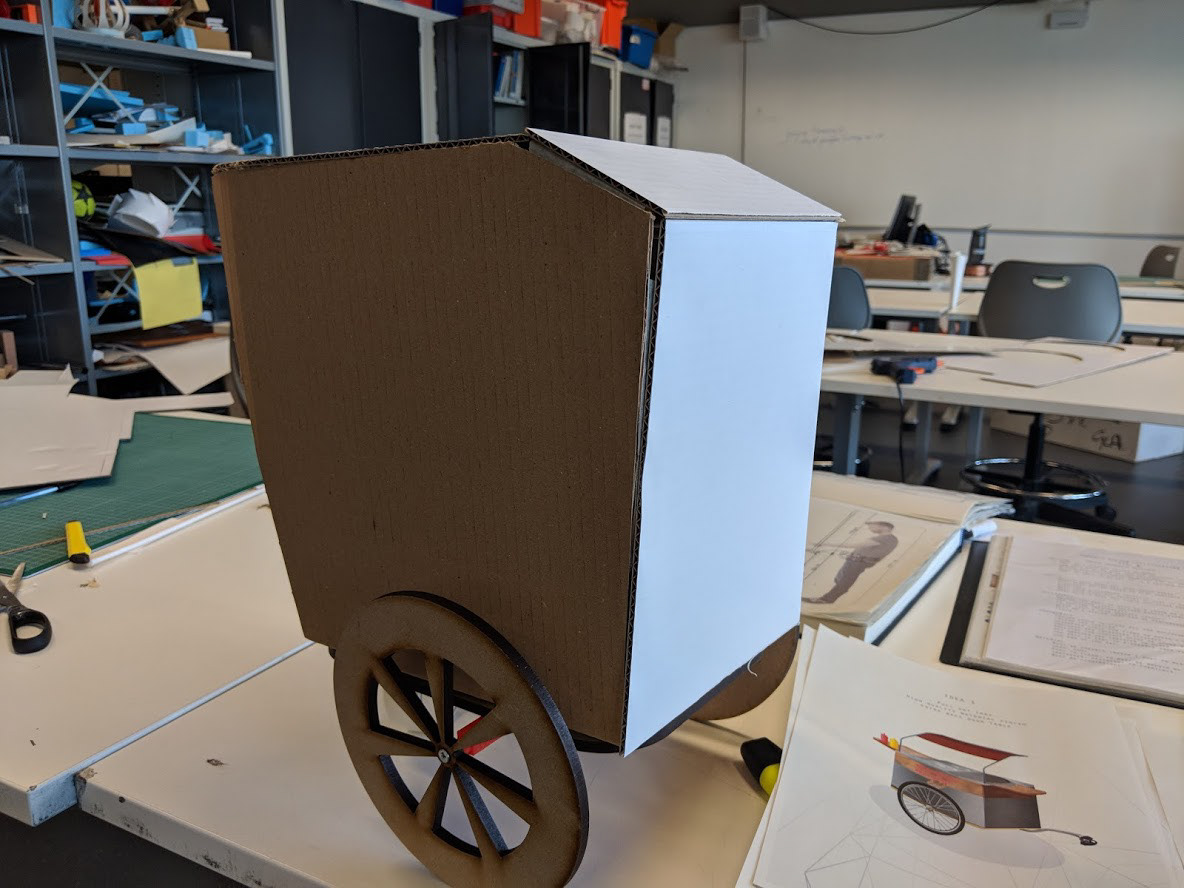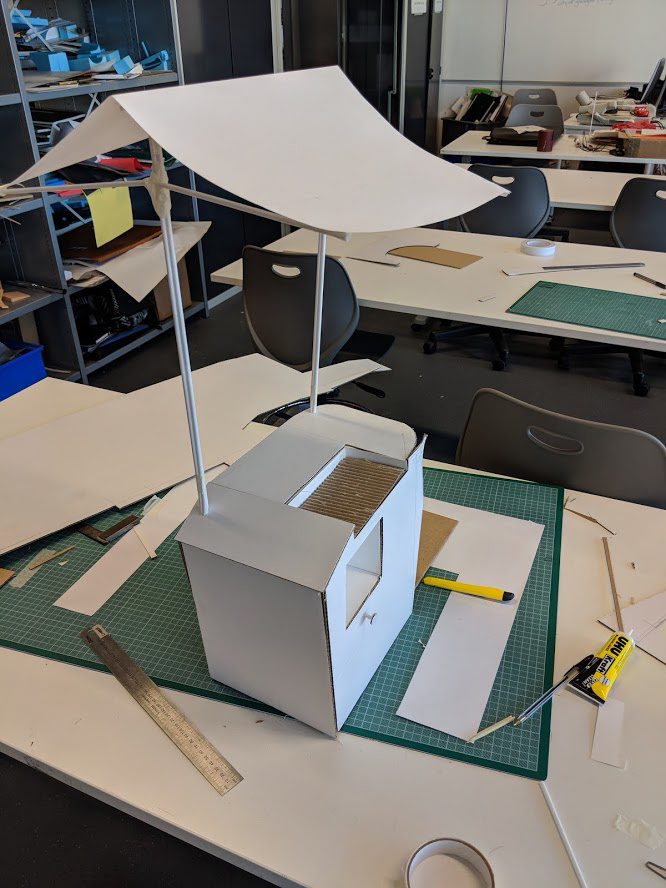 3D CAD
Once my idea was pretty much fleshed out I could take the design into Solidworks to get the final sizing details and get a better understanding of the small details that get missed beforehand. 
From here I could also get the colour schemes and material finishes finalised.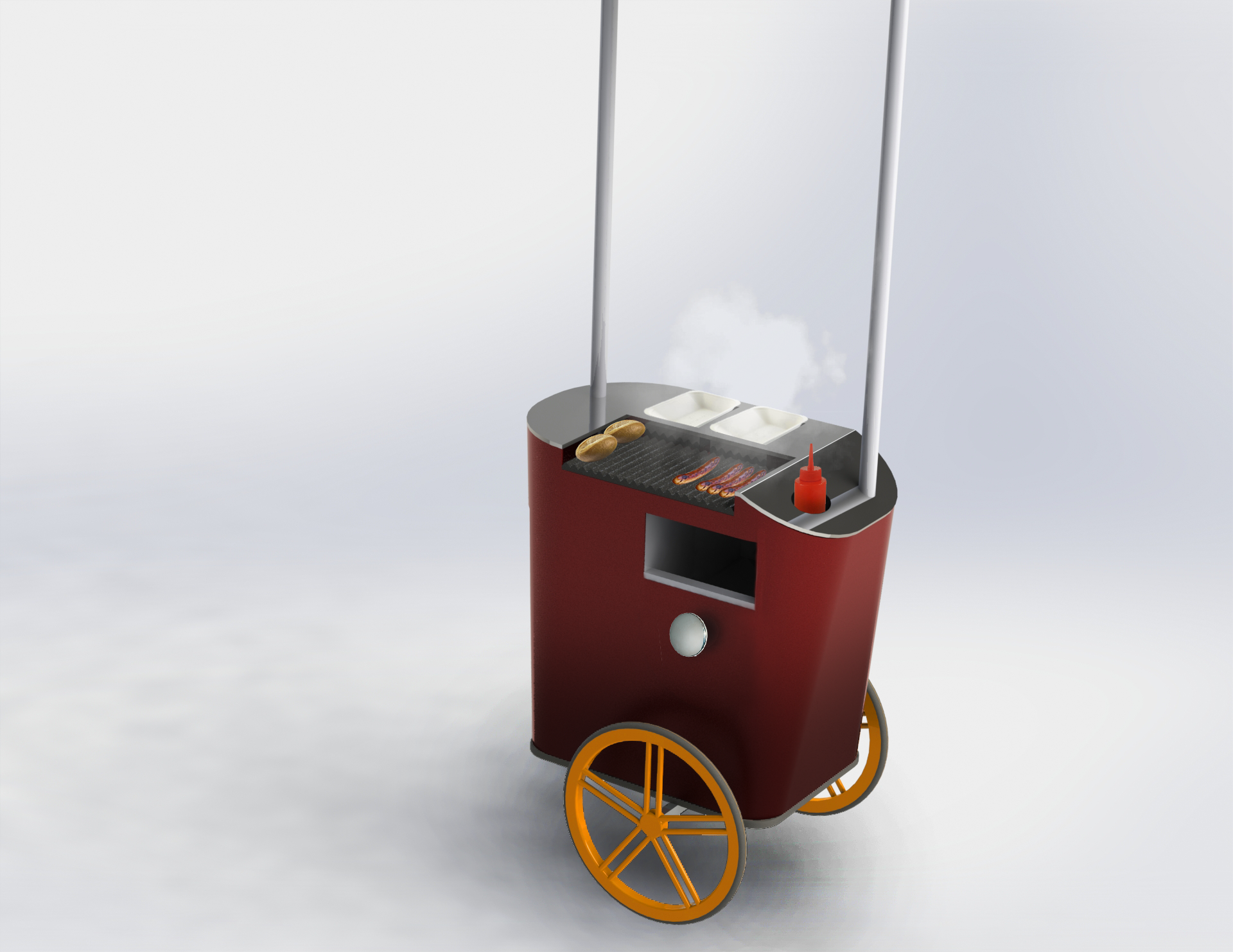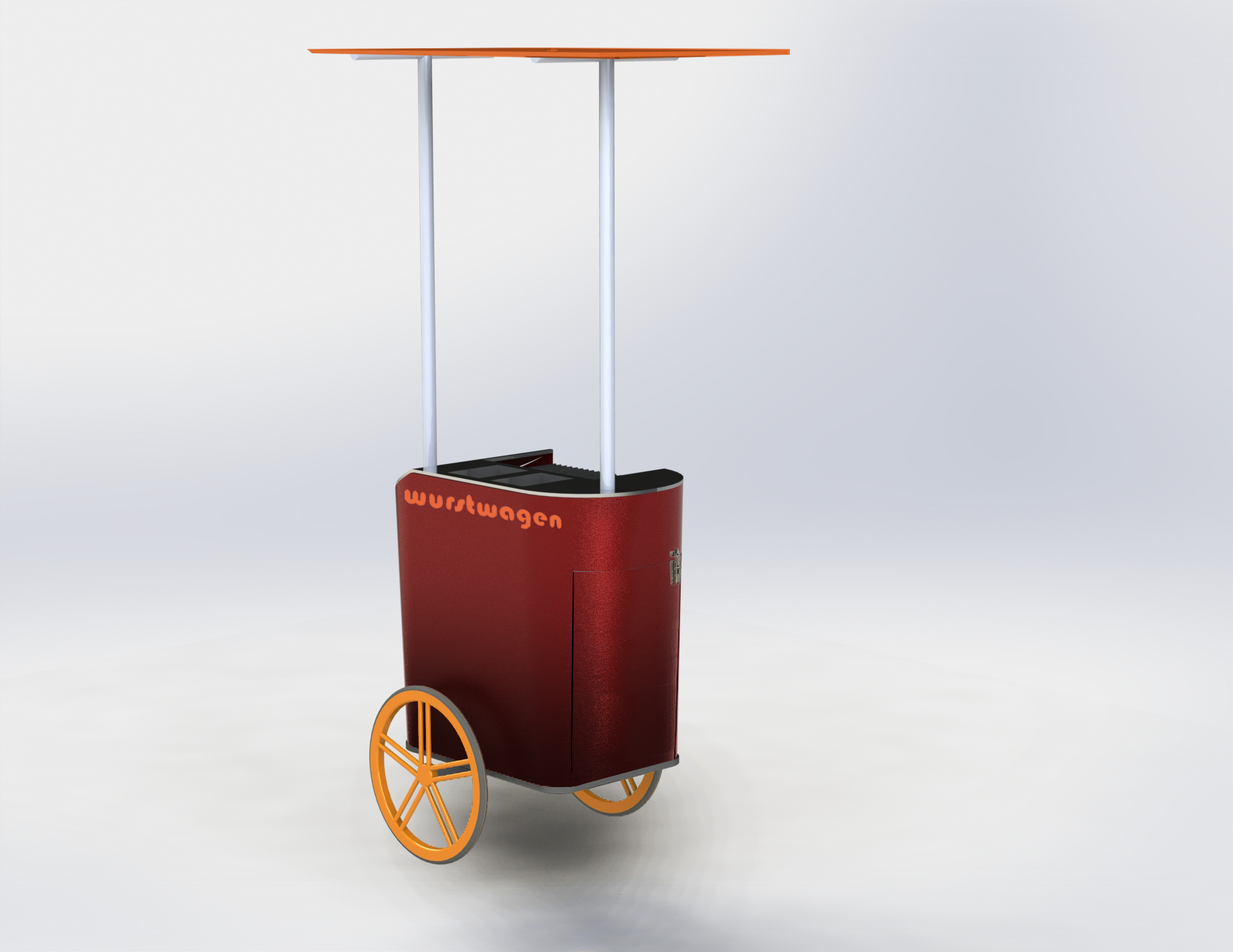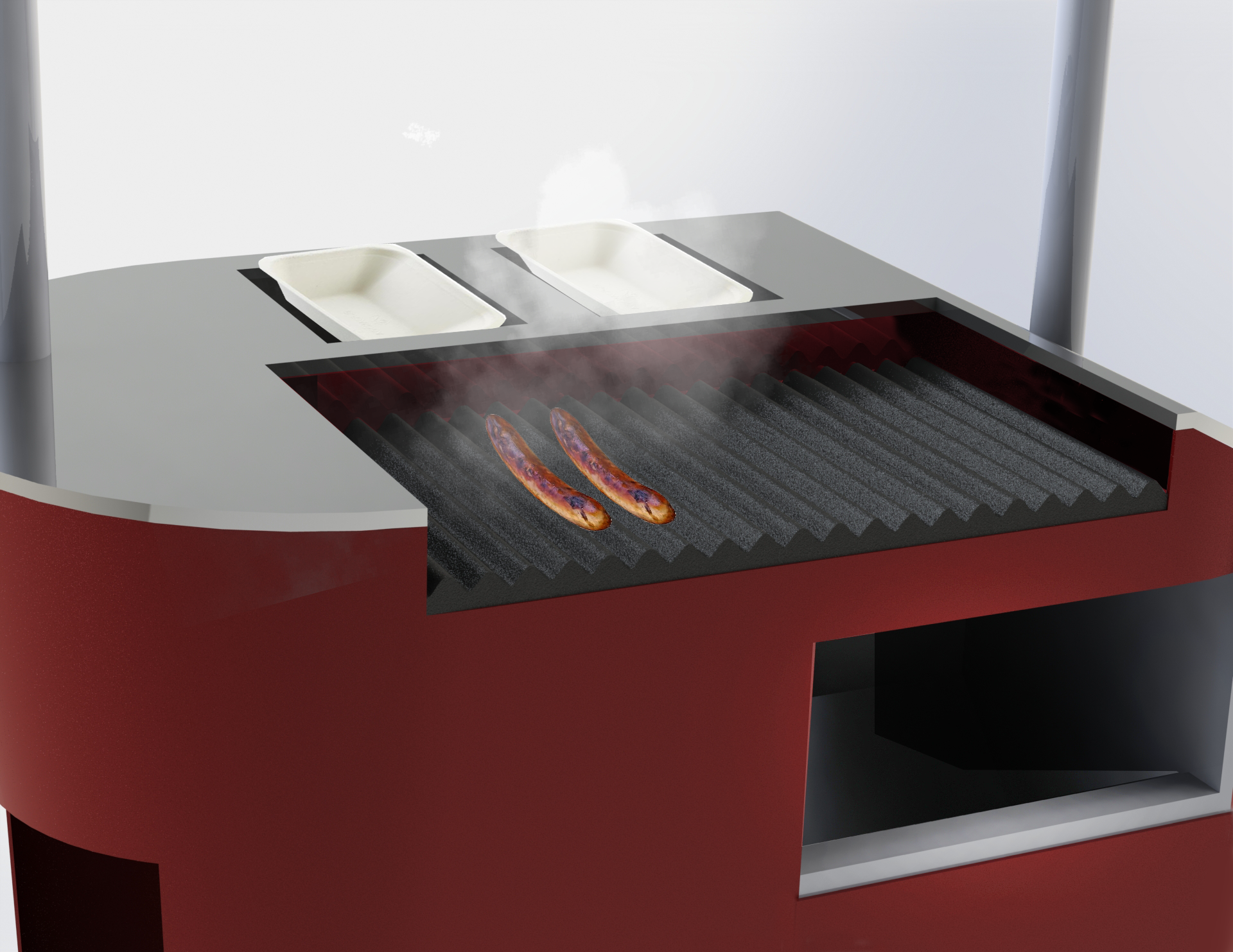 MODEL
The final model was made from Blue foam covered in Jesmonite with laser cut tiles across the side to provide a flat surface along the model. The top surface was finished with a heat bent laser cut acrylic sheet.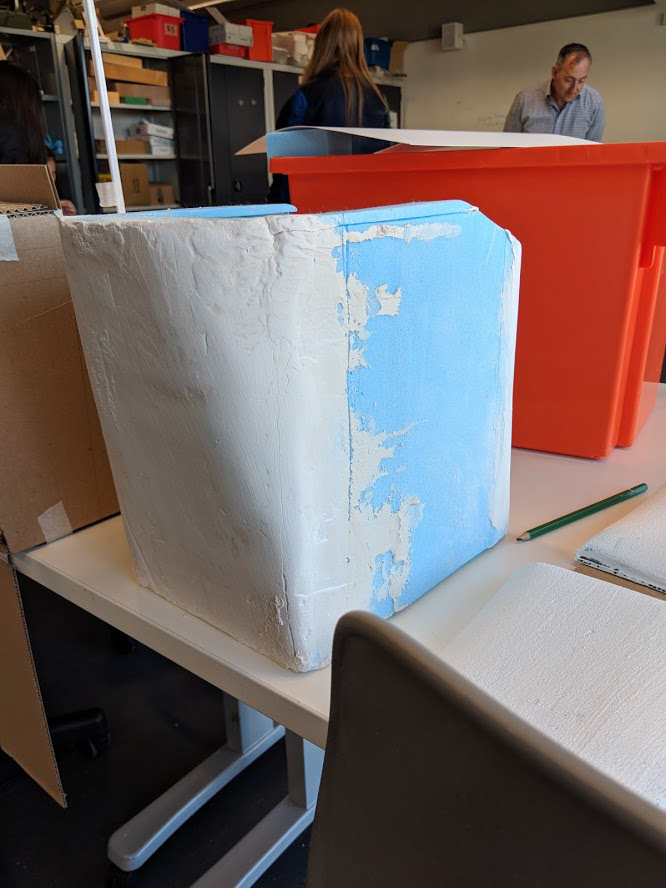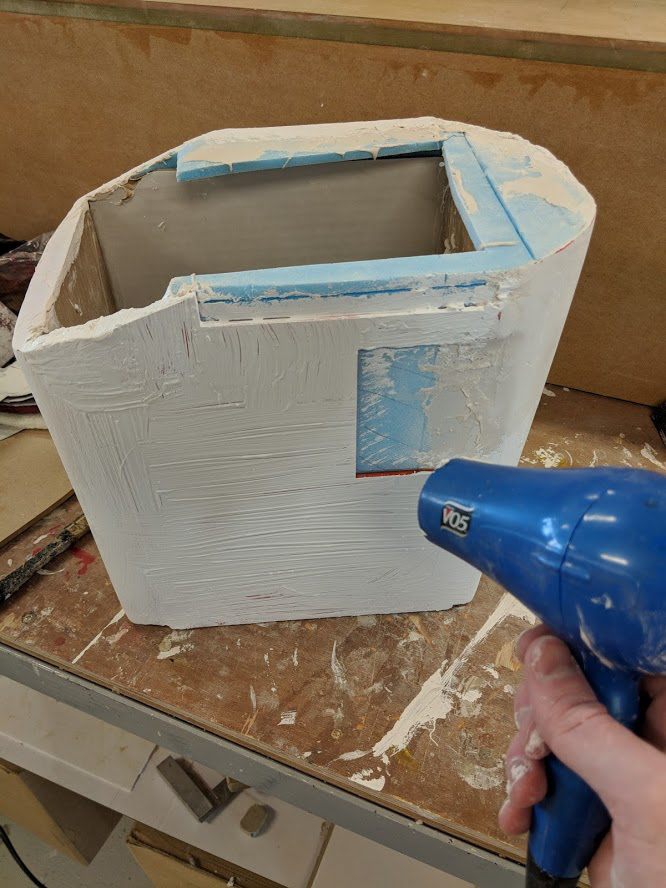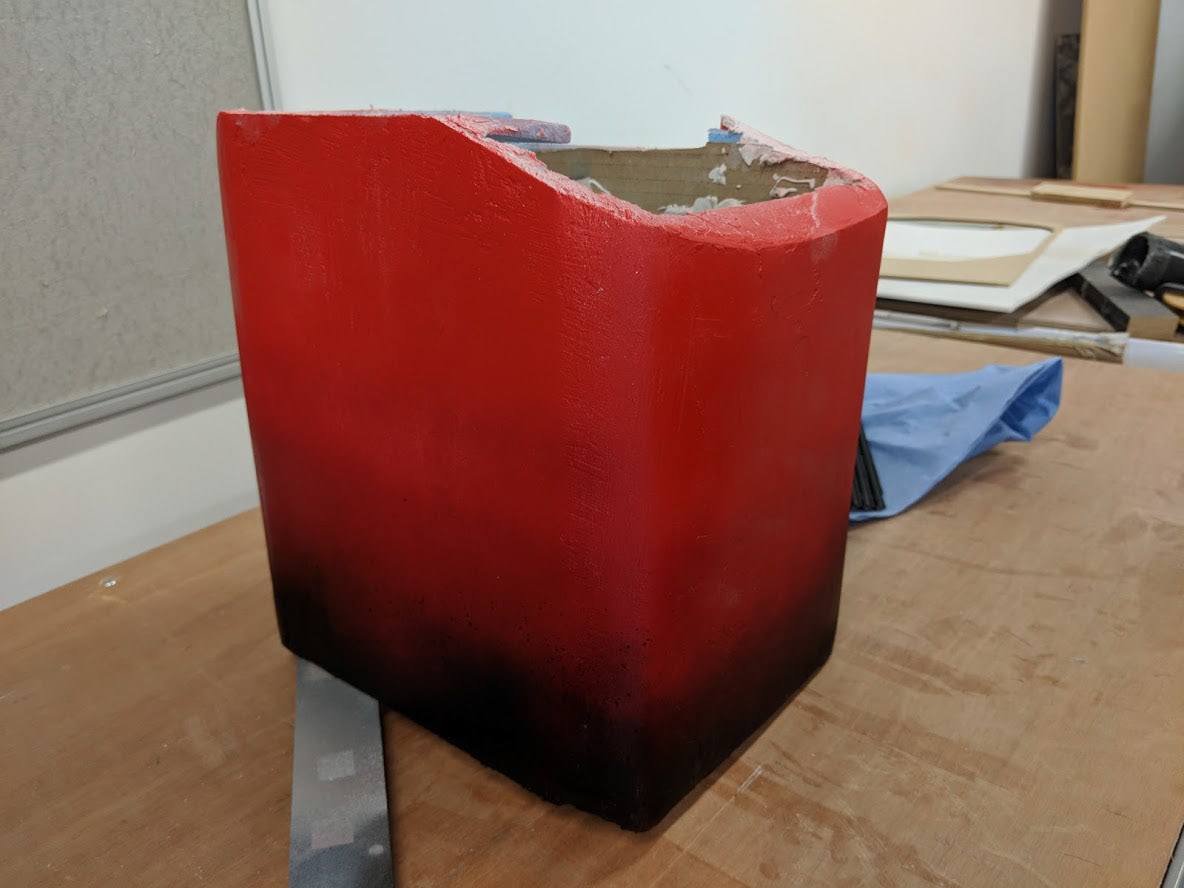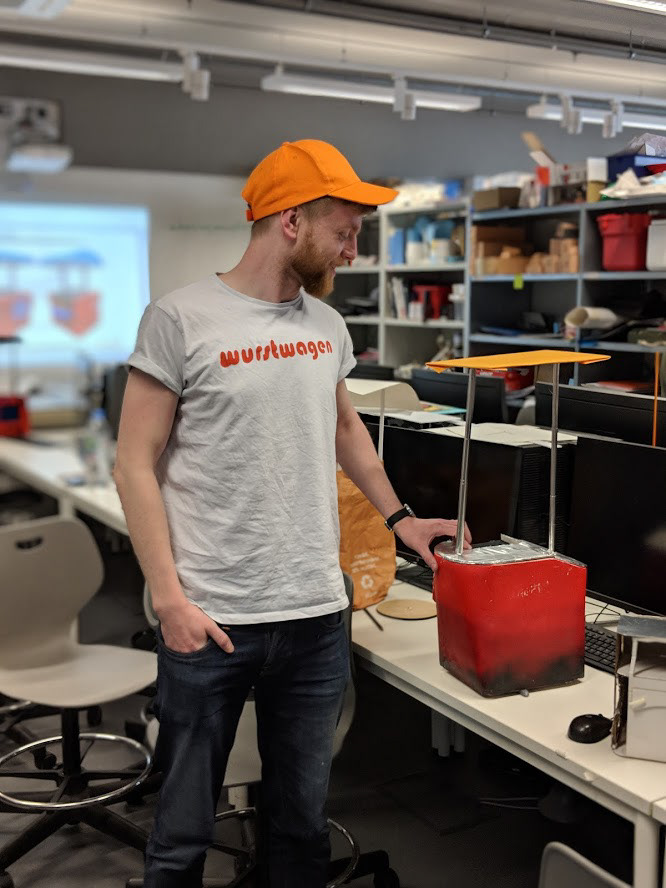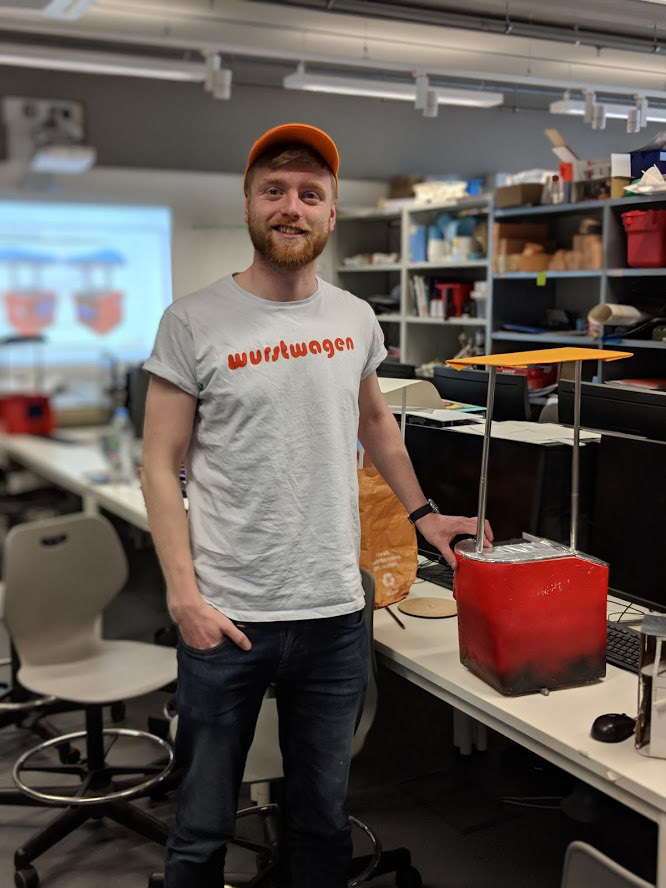 FINAL MODEL
The final model for my final exhibit was improved with new laser cut roofing and posts.